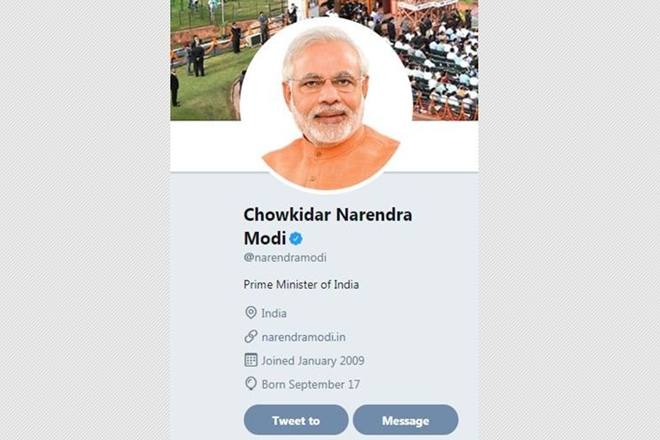 Photo courtesy: Financial Express
In response to the Prime Minister's campaign "Chowkidar Narendra Modi" on Tweet was chased by Congress party defining "Chowkidar Chor Hai".
Professionally Chowkidar or Security providers are highly offended by their political fights and asks them to keep them away from the fights between both the political parties. Most effective statement by the Vice Chairman of Hindustani Biradari, Vishal Sharma said that the political issues have raised itself above these minor issues.
Describing Narendra Modi himself as chowkidar is to ensure people that he is always present to take care and protect the Nation apart from being dedicated to his duties.
Source: India Today
Recommended for you