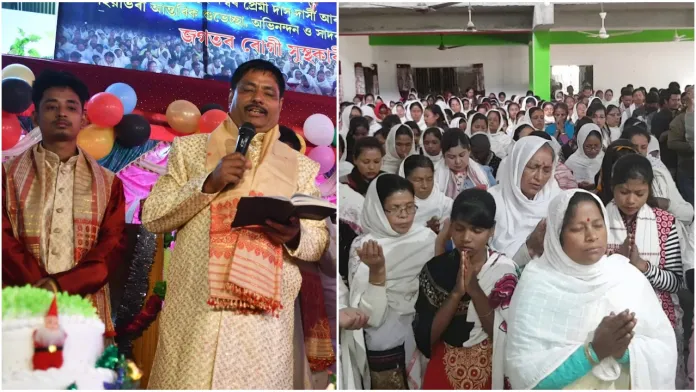 Photo courtesy: OpIndia
On Thursday, the Assam Police arrested notorious Christian missionary Ranjan Chutia for allegedly indulging in forceful religious conversion activities in Assam's Dibrugarh district.
According to the reports, the Dibrugarh police arrested the Christian evangelist Ranjan Chutia from his healing centre at Moran for misusing the religious and cultural creations of Srimanta Shankar Deva for religious conversion. The police arrested the notorious evangelist after Hindu Yuba Chatra Parishad lodged an FIR in Moran police station.
.
Read more at: https://www.opindia.com/2021/07/assam-christian-missionary-arrested-for-misusing-creations-of-sankardev/
.
Recommended for you