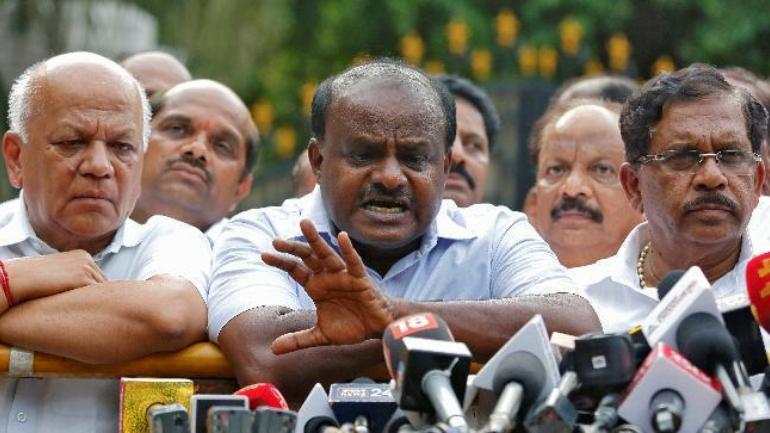 Photo courtesy: India today
First Round discussion on the alliance of the Congress party and Janata Dal for the Lok Sabha Elections after their meeting: The Lok Sabha election will be fighting on coalition alliance and the number of seats will be decided after merits of winning parties as said Mr Rao, Congress state president, G Parameshwara, Deputy Chief Minister, Public works Minister H D Revanna and on the other side Janata Dal (Secular) State President Adagur H Vishwanath attended the meeting to discuss the coalition alliance in Karnataka.
The old Mysuru region is going to be a tough competition between both the parties. 10 to 12 seats out of 28 for JD is required only for the formation of the ministry, allocation of boards and corporations.
Source: India Today
Recommended for you