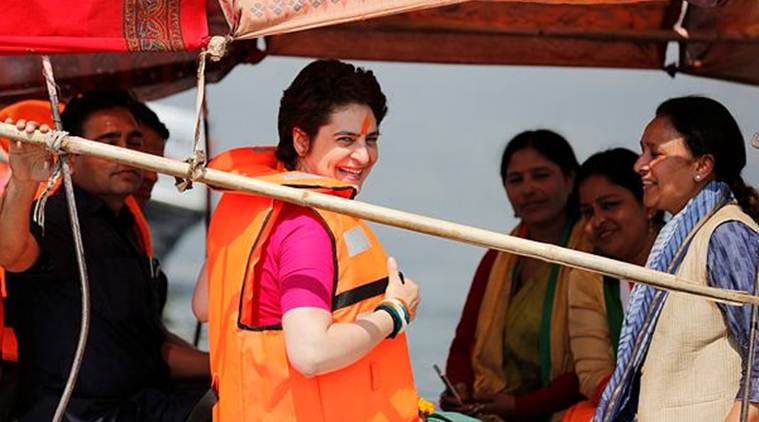 Photo courtesy: Indian Express
The fifth list for seats 56 members are contesting in Lok Sabha polls has been released on 18th March 2019 . 22 members are from Andhra Pradesh and 11 members are contesting from West Bengal, 8 members from Telangana, 6 members from Odhisa, 5 candidates from Assam and 3 candidates from Uttar Pradesh.
Congress party has appealed for the president's rule in Telangana because they find a risk in losing through opponent parties polling manipulations.
Campaigns related to elections are on intense motion as the days of polling are close, as we find the family members of Congress Party to meet public in meetings through  land and water.
Source: First Post
Recommended for you