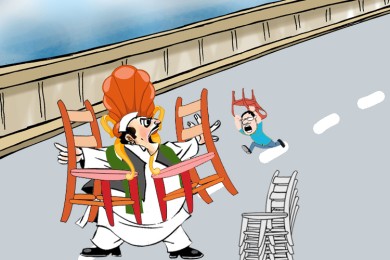 Photo courtesy: Ananda Bazar
Abdul Sattar has resigned from the Congress Party for not being nominated in the Lok Sabha polls 2019. He was the MLA from Aurangabad wanted to contest but the party has selected Subhash Zhambad.
Finally Abdul Sattar along with his followers reaches the party office "Gandhi Bhavan" and as a gesture of revolution he and his followers takes away 300 chairs from the party office. In a meeting Mr, Sattar said that the chairs were provided by him for the party members but as he is no longer in the party he has taken away all the 300 chairs. Sattar is still in the party as his resignation has not been accepted by the supreme.
Source: Ananda Bazar
Recommended for you