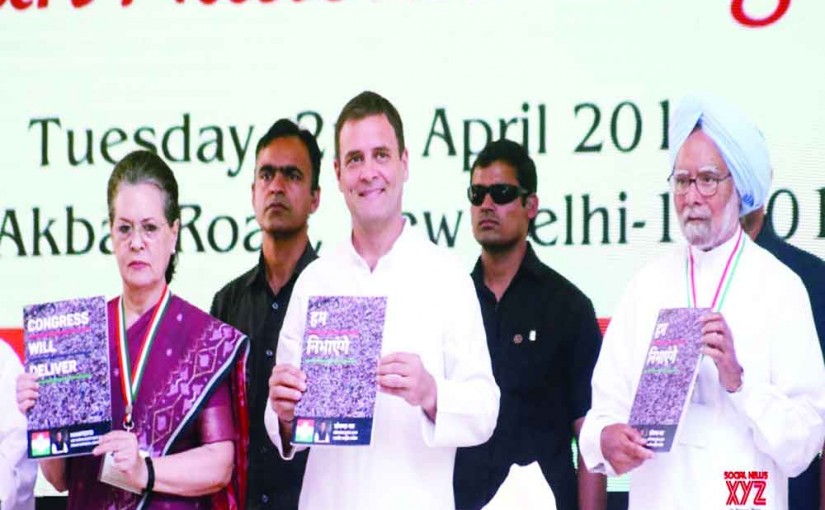 Photo courtesy: Dailypioneer
Believe it or not, the Congress party's manifesto reads as, "its belief in the most noble declarations about democratic values, the Constitution, its commitment to federalism and to fight corruption". The party wants us to believe that democratic India began in 2014!
Left out is the fact that between 1995-97, for the first and only time Emergency was declared and the country run as a dictatorship where opposition party members were arrested and some murdered, and journalists arrested. Rajiv Gandhi,father of Rahul Gandhi and an ex-PM, passed a draconian bill to curb press freedom. And how can we forget that there was hardly any governance for the nearly 60 years it ruled. The 10 years prior this government, with Sonia Gandhi as the defacto PM, the extent of corruption – 2G, 3G, Coal scam, lakhs of crores in Swiss banks, National Herald scam, and so many others reached new heights.
And the party wants to take "determined steps" to bring scamsters, when the leaders of Congress – the Gandhis, are known to be the biggest scamsters…
Source: Dailypioneer
Recommended for you