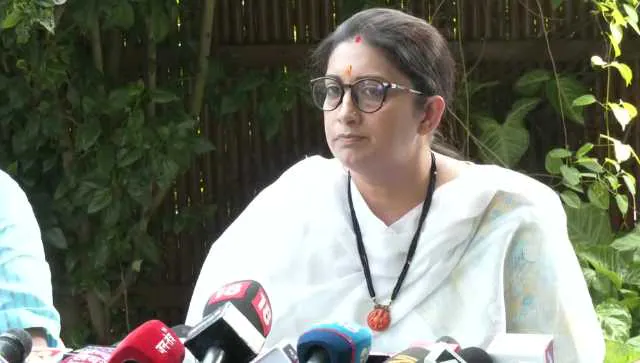 Photo courtesy: First Post
Hell hath no fury like a mother whose child is maliciously attacked, wrote popular commentator Sunanda Vashisht, in response to Smriti Irani's press conference rebutting allegations made in a rather distasteful and undignified way by the Congress spokespersons.
A news and opinion website The Wire broke a story about a restaurant in Goa getting a show-cause notice for allegedly not following procedure in renewing its liquor licence. This story was based on an RTI application by a Goa-based lawyer-activist who obtained his hands on the show-cause notice.
Read more at: https://www.firstpost.com/opinion/congress-undignified-attack-on-smriti-iranis-daughter-shows-how-it-remains-awfully-beholden-to-the-gandhis-10957531.html
Recommended for you