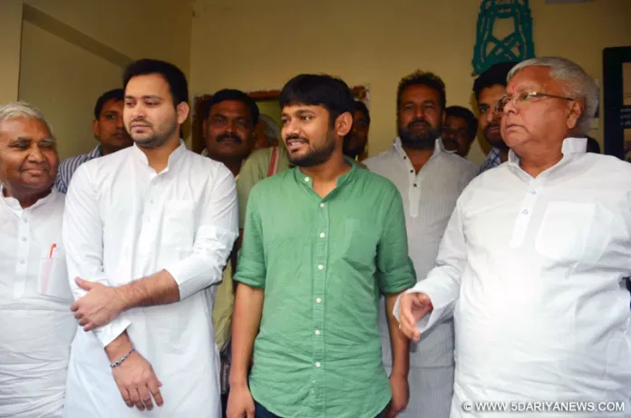 Photo courtesy: Opindia
The RJD has cautioned Congress' central leadership that picking Kanhaiya Kumar to revive a moribund Bihar Congress will be a disaster. Since Kanhaiya Kumar is the pick of Rahul Gandhi, hence leaders of the Bihar Congress are tight-lipped. But many in the party believe that CPI student leader Kanhaiya Kumar joined the Congress to secure his future in electoral politics in the 2024 parliamentary election.
.
Read more at: https://www.opindia.com/2021/10/rjd-leaders-caution-congress-that-kanhaiya-kumar-will-be-another-sidhu/
.
Recommended for you