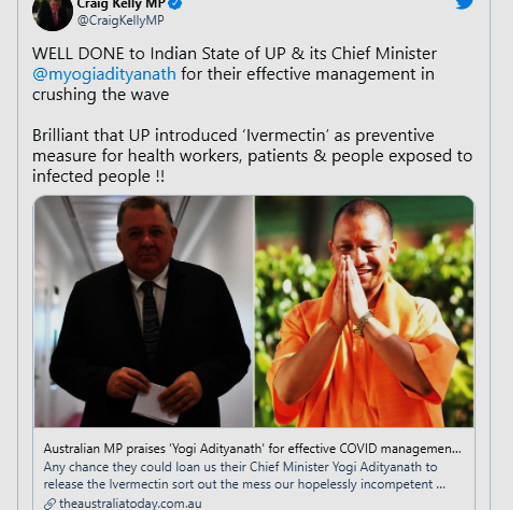 Photo courtesy: Indiatvnews
Australian MP Craig Kelly has heaped praise on Uttar Pradesh Chief Minister Yogi Adityanath for the works during the second wave of Covid pandemic. Lauding the leadership of Adityanath, he said that the Uttar Pradesh administration effectively provided 'Ivermectin' to the people of the state.
Kelly went on to ask Adityanath to take over leadership in Australia so that he can release Ivermectin and "sort out the mess that state premiers in Australia have created".
.
Read more at: https://www.indiatvnews.com/news/india/australian-mp-craig-kelly-praises-yogi-adityanath-up-covid-model-718649
.
Recommended for you