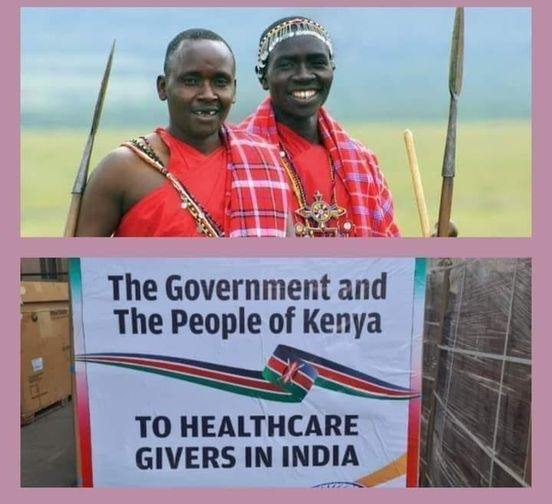 Photo courtesy: The wire
While many countries have sent medical equipment to help India's fight against the second wave of COVID-19, Kenya on Friday revealed that it had decided to express solidarity in a unique way. The country handed over 12 tonnes of Kenyan tea, coffee and groundnuts, which is specifically meant to provide a 'refreshing break' to frontline workers who are helping COVID-19 patients.
.
Read more at: https://thewire.in/world/covid-19-relief-kenya-donates-tea-and-coffee-meant-for-frontline-workers-to-india
.
Recommended for you