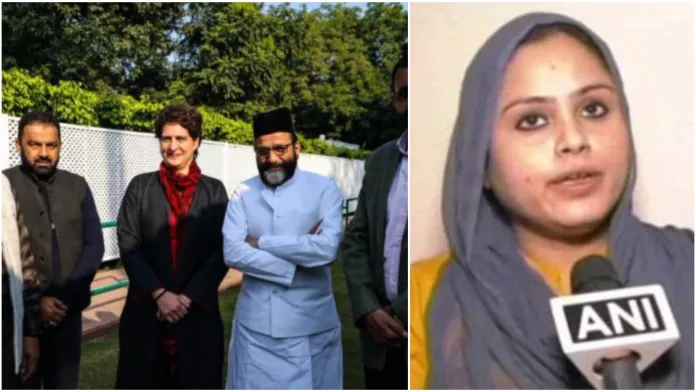 Photo courtesy: Opindia
Two days after Congress inducted the hate-monger Islamic cleric Tauqeer Raza Khan of the famous Ala Hazrat family into the party ahead of the Uttar Pradesh Assembly polls, Nida Khan, Tauqeer Raza Khan deceased's brother's daughter in law, has strongly hit out at the grand old party for endorsing her uncle. She has chastised the head of the Ittihad-e-Millat Council for his hypocrisy on the issue of women's rights.
.
Read more at: https://www.opindia.com/2022/01/daughter-in-law-maulana-tauqeer-raza-khan-questions-congress-womens-right/
.
Recommended for you