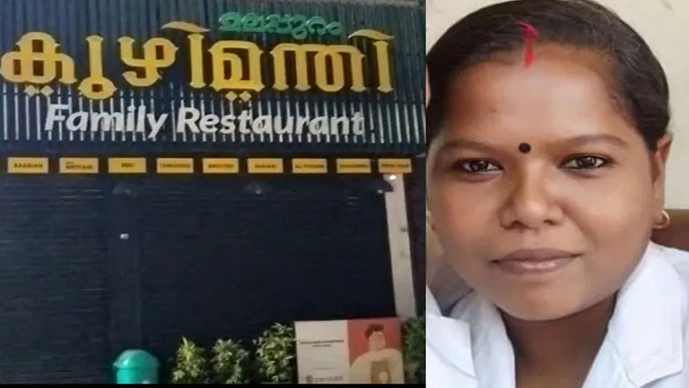 Photo courtesy: Hindu Post
A young lady undergoing treatment for food poisoning at Kottayam Medical College died around 7 pm on 2 January. Rasmi Rajan (33), a native of Kottayam Kiliroor, was a nursing officer at Kottayam Medical College Hospital.
It was on 29 December that Rasmi reportedly consumed Alfahm bought from Malappuram Kuzhimandi restaurant. Alfahm is Arabic grilled chicken, and Malappuram restaurant is at Samkranti Junction, right in the middle of Kottayam town. At least 29 people, including Rasmi, who ate food here, sought treatment for food poisoning.
Read more at: https://hindupost.in/news/are-halal-hotels-slow-poisoning-non-muslims/
Recommended for you