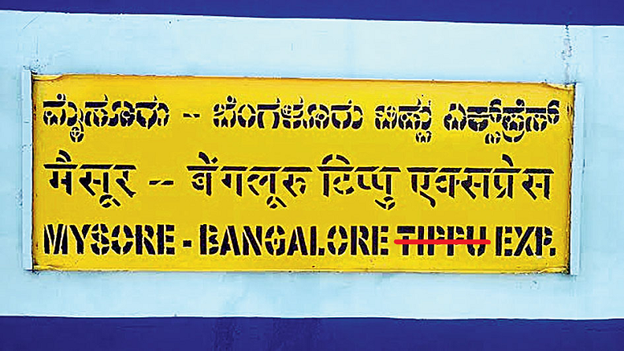 Photo courtesy: Hindu Post
The Railway Board on Friday renamed Tipu Express, which connects Mysuru with Bengaluru, as Wodeyar Express. The Railways effected the change on Friday following a representation from dynamic Mysuru MP Pratap Simha to Railway Minister Ashwini Vaishnaw in July this year.
Simha had also requested that the express service between Mysuru and Talaguppe be named in honour of state poet Kuvempu. The Railways accepted both the suggestions and the orders will come into effect from Saturday.
Read more: https://hindupost.in/news/decolonization-tipu-express-between-bengaluru-and-mysuru-renamed-as-wodeyar-express/
Recommended for you