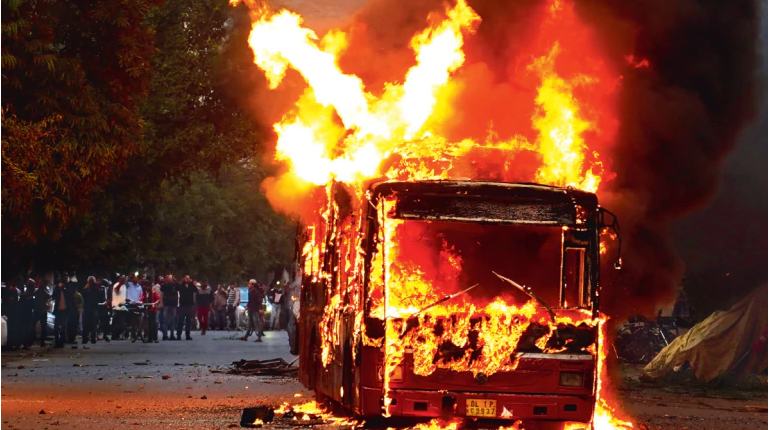 Photo courtesy: Indiatoday
Delhi also saw stage managed protests – people say they say "Delhi's Aam Aadmi Party MLA Amanatullah Khan" in the area when excessive violence was triggered. Again, buses were burned, numerous police personnel were attacked. Per reports, several students of the minority institution Jamia Millia Islamia University and local were involved.
Some protesters were shouting, "Hinduon se Azadi' and 'Chheen ke lengey Azadi' and 'Ladh ke lengey Azadi".
Some say they became large muslim mobs. After the extensive violence, with police chasing them, they ran into the university. GOOD THING – THE POLICE REPORTEDLY ENTERED THE UNIVERSITY TO CATCH THE STUDENTS AND THE LOCALS.
Jamia MIllia Islamia's Vice Chancellor now claims that no students were involved? How does he know? Did he face the mobs like the police did? DId he see them in action?
Well done Delhi Police … they dealt with the situation with a firm hand and took many losses.
Source: Indiatoday
Recommended for you