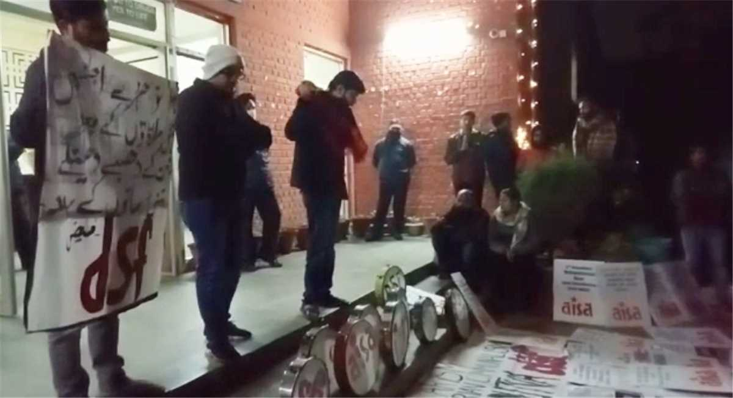 Photo courtesy: Hindujagruti
On the night of December 6, students of Jawaharlal Nehru University (JNU) protested in support of the now-demolished disputed structure of Ayodhya and demanded to rebuild it. The students belonging to JNU Student Union were protesting against the demolition of the disputed structure on December 6, 1992. During the protest, Saket Moon, Vice President, JNUSU and other members demanded to rebuild Babri Mosque.
.
Read more at: https://www.hindujagruti.org/news/153438.html
.
Recommended for you