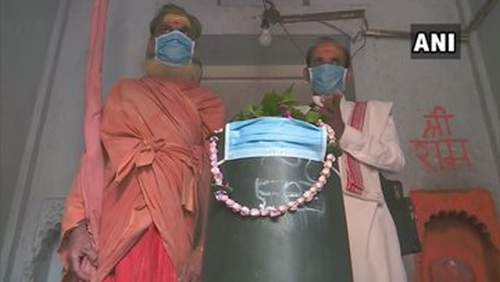 Photo courtesy: Rediffmail
Tarkeshwar Temple in Varanasi, the Delhi pollution due to the impure air where people are suffering from diseases like asthma and heart diseases so, they are wearing mask to prevent air pollution.
The devotees believe that since the mask is working as protector from the air pollution to them, the mask is put on Shiva-Linga, the stone structure of Lord Shiva of Tarkeshwar temple to protect the lord from the pollution. They believe that if the lord in safe from the Delhi pollution and  surrounding the nearest place then the devotees are safe.
Source:Rediffmail
Recommended for you