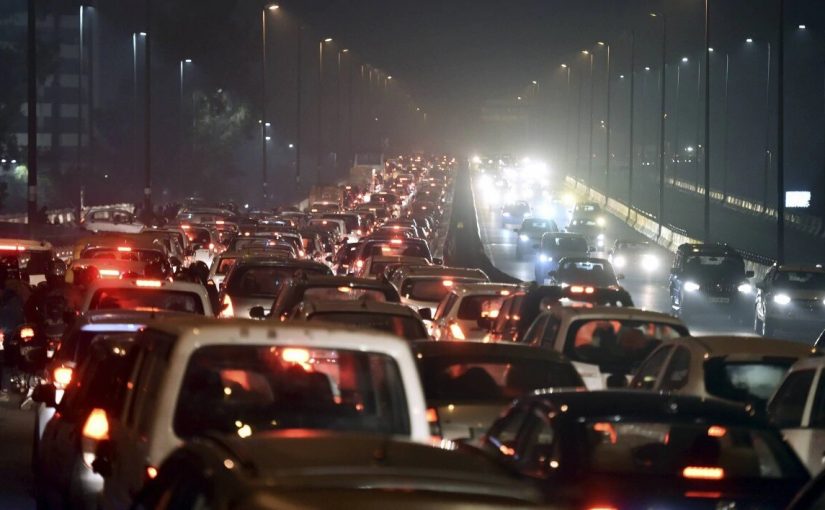 Photo courtesy: Indiatoday
The primarily muslim Shaheen Bagh area has been holding anti-CAA protests and road blockages since 15 December. They have decided to block off the major highway connecting Delhi to Noida and on to UP. Lakhs of peopel and cars each day are impacted and suffering.
Students cannot reach school easily – takes 2-3 hours more each day, students cannot reach colleges and universities, ambulances cannot reach major hospitals in that area and lakhs are commutesrs need to find alternate routs which takes many hours longer. Some reports say patients have died enroute due to ambulances being blocked by traffic diversions. The protesters have even blocked foot traffic, allegedly deliberately.
This long protest is basically POLITICAL IN NATURE any number of local leaders of AAP, Congress and communist parties to show support, and even JNU student leaders who have come to make speeches
The protest is mostly by muslims but after press reports of this, they have started to add multi-faith prayer sessions – which are just public relations optics.
As we all know NO CITIZEN IS IMPACTED BY CAA. PROTESTERS HAVE A RIGHT TO PROTEST. SO LIKE SO MANY OTHER PROTESTS, DELHI POLICE NEEDS TO MOVE THIS CROWD TO AN AREA THAT THE LAW ABIDING REST OF THE PUBLIC IS NOT HARMED LIKE NOW – WHICH SEEMS TO BE THE MAIN GOAL THEY ARE ACHIEVING.
AND THERE ARE MEDIA STING REPORTS THAT THESE PROTESTS ARE BEING CARRIED OUT TO ATTRACT ATTENTION OF WESTERN MEDIA … AGAIN SOME NEED WESTERN APPROVAL & ATTENTION… Keep protesting…
Source: Indiatoday
Recommended for you