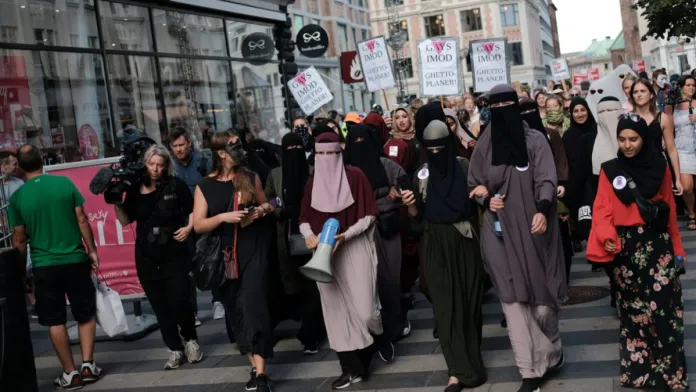 Photo courtesy: Sirf News
In an unprecedented move, Denmark has decided to regulate the demographic mix in certain neighbourhoods by expelling people of foreign origin, the majority of whom are Muslim. A report by the Spanish daily El Pais says that several tenants of foreign origin, especially Muslims, have received eviction notices.
While the information seems unreal to the world used to getting news of politically correct governance, Danish legislation allows it. With a view to reducing the proportion of the so-called "non-Western" population in certain regions of the country to less than 30%, the authorities may ask tenants to leave their homes, as their presence in these localities skews the demography.
Read more at: https://www.sirfnews.com/denmark-empties-neighbourhoods-of-muslim-tenants/
Recommended for you