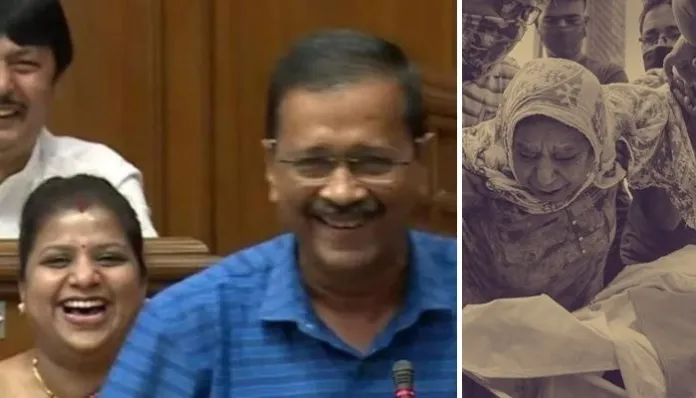 Photo courtesy: Opindia
Arvind Kejriwal's controversial speech in the Delhi assembly mocking the genocide of Kashmiri Hindus, insinuated the blockbuster film The Kashmir Files while he referred to it as 'Jhoothi' (fake) film. Refusing to make the film 'tax-free' in Delhi, he further suggested that director Vivek Agnihotri 'should put the film on YouTube' so that everyone can watch it for free. Denying the genocide endured by the Kashmiri Pandits, Kejriwal took a jibe at BJP leaders and advised them to not promote the "jhoothi" film.
.
Read more at: https://www.opindia.com/2022/03/rakhi-birla-delhi-assembly-kejriwal-kashmiri-hindu-genocide-laughter-father-rape-accused/
.
Recommended for you