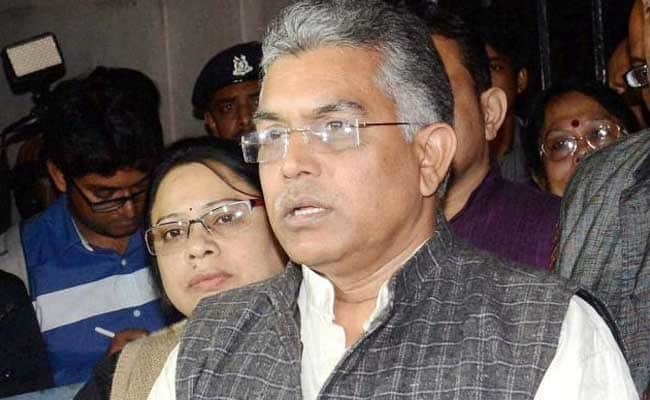 Photo courtesy: NDTV
Dilip Ghosh has been the BJP candidate, West Bengal to be fielding from Medinipur constituency had put up a hoarding which was removed by the Election commission.
Upset Dilip Ghosh unaware of the exploiting of model code of conduct finally was issued a show cause of the violation of the rule. His verdict were also indecent as he abused saying that he would have removed his trousers had it been removed in front of him. Election commission has asked with a show cause letter for using his picture greeting for Ram Navami placed as a banner in the streets. Removal of the banner has offended this BJP member.
Source:NDTV
Recommended for you