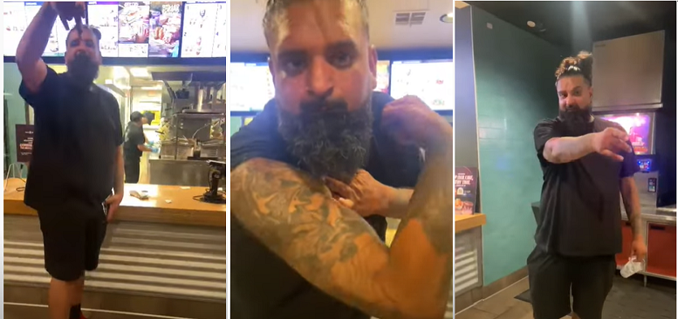 Photo courtesy: Hindu Post
A Hindu man faced a shocking Hinduphobic and racist verbal attack in California, USA. The man Krishnan J Iyer posted a video of his encounter at a Taco Bell fast food outlet in Fremont.
Krishnan mentioned that the Fremont Police came to his rescue, but it is not known if the accused has been arrested. Shockingly, the Taco Bell employees did not try to stop the attack and even continued serving food on a counter where the accused had spit during his lengthy rant.
Read more at: https://hindupost.in/world/dirty-hindu-you-eat-cow-st-hinduphobic-attack-in-california-ua/
Recommended for you