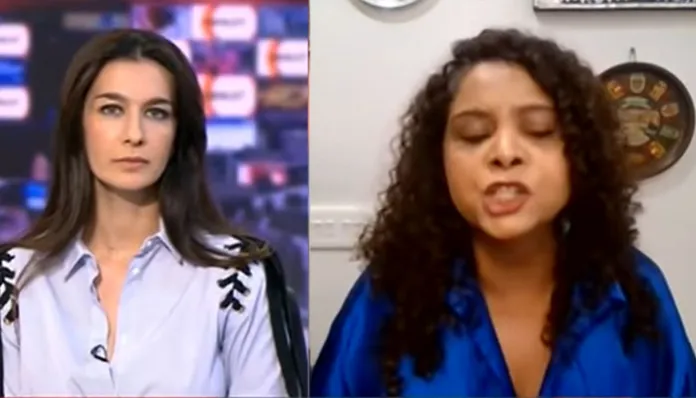 Photo courtesy: Opindia
Financial fraud accused Washington Post columnist Rana Ayyub had recently appeared on BBC World News to talk about the burqa controversy of Karnataka that has been spreading across the country. In the interview, Ayyub not only attempted to spread lies about girls wearing burqa in the educational institute but also called those students chanting Jai Shri Ram as 'Hindu Terrorists'.
.
Read more at: https://www.opindia.com/2022/02/rana-ayyub-bbc-karnataka-burqa-row-financial-fraud/
.
Recommended for you