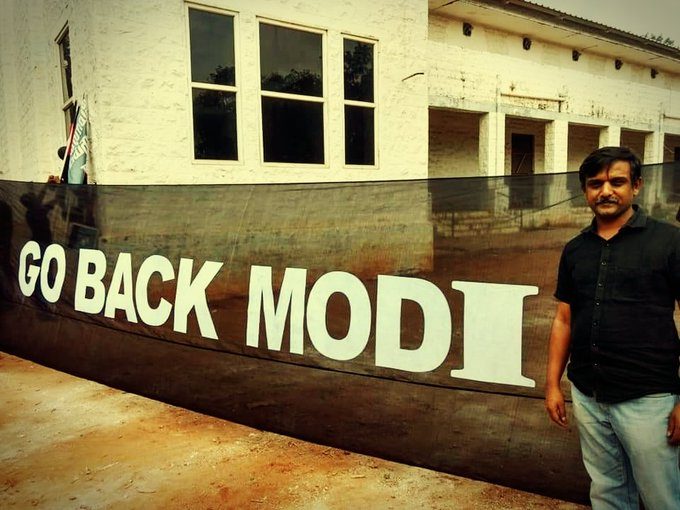 Photo courtesy: Firstpost
Tamilians in general are smart, but a few of them are working with "Breaking India" forces and few have been brainwashed to openly promote "Go Back Modi" messages. They have done it before and they did in the presence of the Chinese president. Why they feel PM Modi and Central Gov't is a fascist force. Do they really know what a fascist force is? Is such countries you would have disappeared for good.
Some say the brains behind this are certain political parties (Congress, some Dravidian parties) who are hand in hand with many evangelist Christian missionaries and Jihadis are working against BJP, who have blocked funds of these NGO's. And several NGO's r uprooted from other states where BJP is ruling but have landed up in Tamil Nadu & Kerala to work with Breaking India forces.
News reports are emerging as the source are Pakistan, Congress, dravidian parties, church evangelist and jihadi parties.
While these are happening, here is a leader and PM trying to promote Tamil Nadu and showcase some of its rich heritage. And prior to it was showcasing the plastic heavy polluted beaches which needs to be cleaned and protected. DEAR TAMILS ==> AS SMART AS YOU ARE, BE ON THE WATCH FOR THESE ANTI-NATIONAL FORCES. YOU ARE AS MUCH INDIA AS THE REST OF INDIA.
Source: Firstpost
Recommended for you