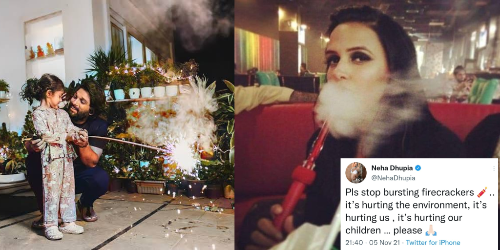 Photo courtesy: Facebook
He's actor Allu Arjun from Tollywood, celebrating Deepawali. And there are many such actors & actress from South India. No Lectures. No Tips. Only Celebration. On the other side actors/actresses like Neha Dupia who is on Hukka, preaching not to burst firecrackers! What a hypocrite!
.
Read more at: https://www.facebook.com/AskAnshul
.
Recommended for you