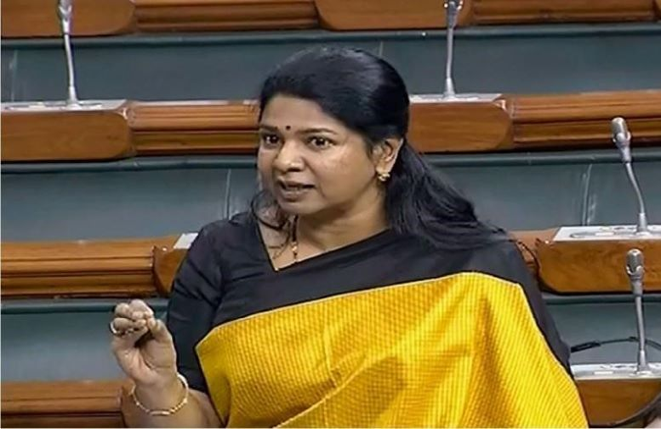 Photo courtesy: Hindupost
DMK MP Kanimozhi raked up the usual south vs north debate while speaking on the railway budget. "The budget allocated for new lines is 59 crores for the southern railways and for northern railways it is 13,200 crores". Kanimozhi resorted to the famed strategy of half-baked data to prove her point.
.
Read more at: https://hindupost.in/politics/dmk-mp-kanimozhi-lies-on-railways-budget/
.
Recommended for you