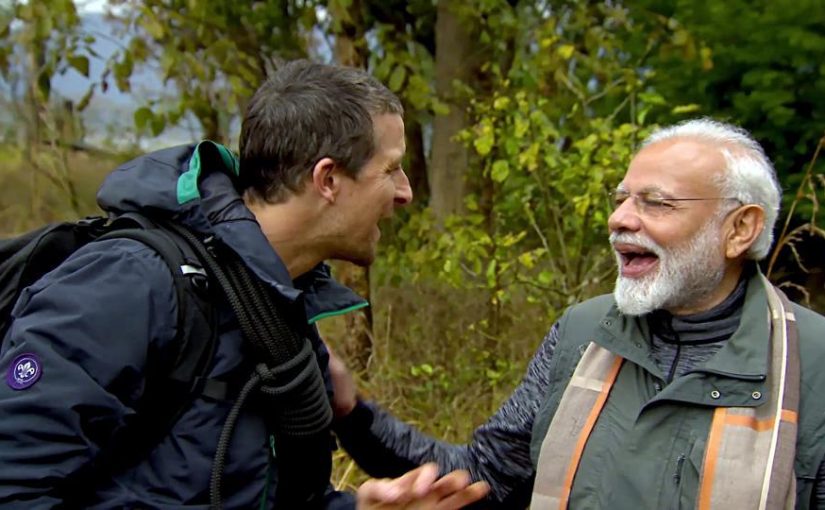 Photo courtesy: Hindustan times
On 12th August the documentary was released featuring PM Modi of India, along with Bear Grylls adventurer, professional from military career. The film was based on the forest, India's Jim Corbett National Park.
PM Modi looks forward to develop tourists in India to look into the beauty of nature, animals and forest. Precisely Modi highlights on the conservation of wild life and nature. Bear Grylls asked about his dream after becoming a prime minister of India. Modi said that his focus was always on development and he is satisfied with his job.
Source: TOI
Recommended for you