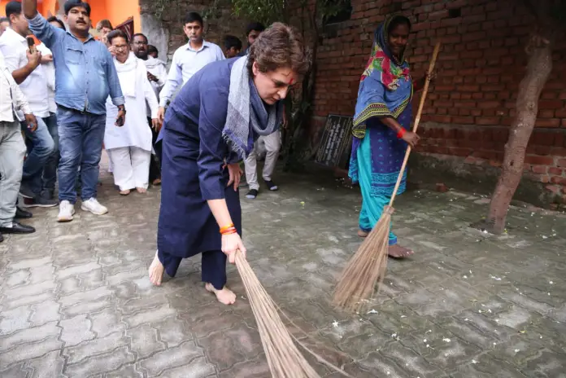 Photo courtesy: Opindia
As the Congress party continues its efforts to extract maximum political mileage out of the unfortunate Lakhimpur Kheri violence, party general secretary Priyanka Gandhi Vadra has started doing stunts of sweeping floors. After sweeping the floor of Sitapur Guest House in UP three days ago, today she was seen sweeping the ground at a Dalit locality in Lucknow, surrounded by cameras.
.
Read more at: https://www.opindia.com/2021/10/priyanka-gandhi-vadra-sweeps-ground-at-dalit-locality-in-lucknow/
.
Recommended for you