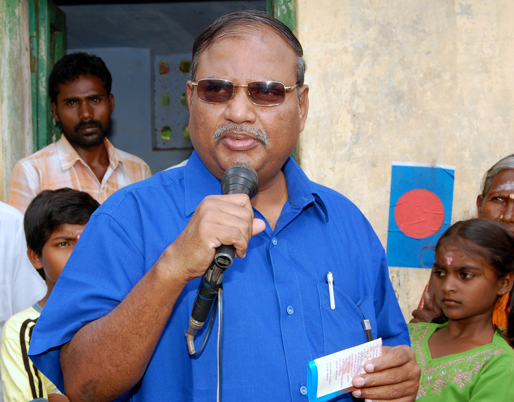 Photo courtesy: Hindu Post
Athiyaman, Arunthathiyar leader, demands that Indians adopt same policies that Hitler did to curb participation of Brahmins in public life. Bhim bois are beginning to catch up with Dravidoids.
Athiyaman, the chief of Adi Tamilar Peravai, is an ally of the ruling DMK. While talking at an event organised on the occasion of EV Ramasamy's death anniversary opposing Spiritual Politics, said that the government should issue a decree like Hitler banning Brahmins from being given any jobs. He was talking about Rajinikanth's entry into politics. The latter had promised to do spiritual politics when he entered the field.
Read more at: https://hindupost.in/featured/dravidianist-bats-for-hitler-model-to-curb-brahmin-participation-in-public-life/
Recommended for you