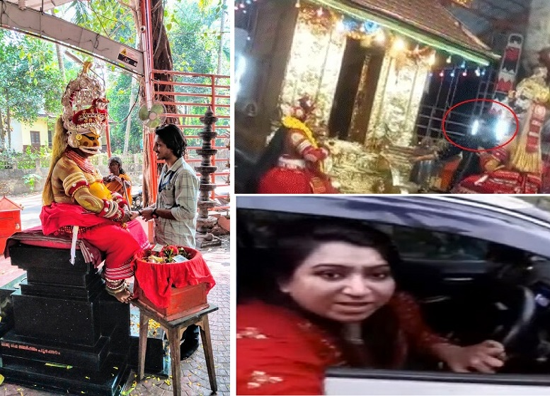 Photo courtesy: Hindu Post
Vadakkumpatt Raseela, a notorious lady alcoholic, desecrated the Illikunnu Sree Muthappan Kavu near Thalassery, Kannur. She arrived unable to stand straight, pestered priests, abused the Bhagwan, and casually left.
Raseela did lewd acts against the senior citizen seated before the Bhagwan. She stumbled into the Madayan several times and swayed through her 'drunken' act. The Madayan kept his cool, and Raseela turned towards the Bhagwan.
'If you come into my dreams, neither your flower necklace nor your bouquet will remain. I will turn your turmeric into chilly powder'
Read more at: https://hindupost.in/featured/drunk-muslim-lady-raseela-enters-kannur-muthappan-temple/
Recommended for you