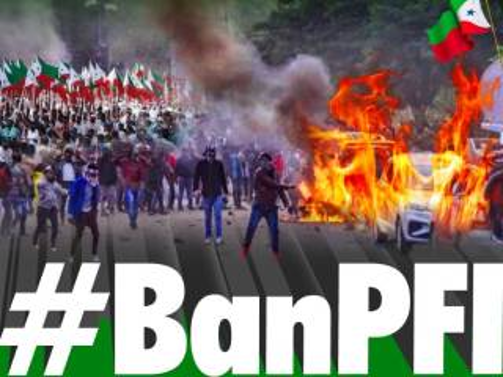 Photo courtesy: Hindujagruti
The Enforcement Directorate (ED) has arrested a Popular Front of India (PFI) member from Kerala's Kozhikode airport in a money laundering case on charges of raising foreign funds for "anti-national" activities, sources said on Saturday. Immigration authorities intercepted Abdul Razzak BP, a divisional president of the PFI's Perumpadappu unit in Malappuram, on March 9 based on an Enforcement Directorate Lookout Circular (LOC) issued against him, said the source, adding Razzak was trying to escape from India.
.
Read more at: https://www.hindujagruti.org/news/156833.html
.
Recommended for you