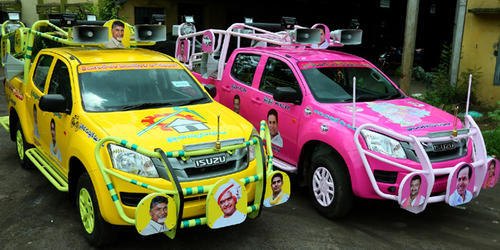 Photo courtesy: India Mart
About 45,000 vehicles for the election officials and staffs are allotted for the election duties. But few of the vehicles are taken away from the RTO and traffic police due to the late payments by the EC.
The drivers of the requisition government should pay Rs 250 but no payments are cleared and Venugopal said that situation has worsen as in Assembly Elections they had threatened to log in a police complaint.Payments are delayed and few cases not paid which are discouraging the transport authorities and drivers of cabs, buses and other vehicles to engage their vehicles in election duties for the election Officials and Staffs.
Source:Deccan Herald
Recommended for you