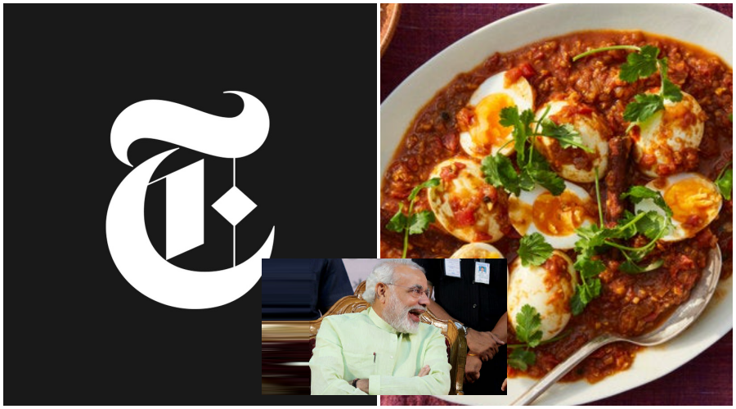 Photo courtesy: OpIndia
On January 16, netizens noticed a bizarre egg curry recipe in New York Times by an in-house critic Tejal Rao. It was not the ingredients that shocked the netizens but the blatant way Rao chose to show Hindus their 'places' in the culinary world.
Twitter user Vishal Ganesan was the first to notice the unusual section in the egg curry recipe. He wrote, "Me: "I want to find a recipe for egg curry." The NYT recipe: "Under the government of Prime Minister Narendra Modi, and the surge of pro-vegetarian Hindu nationalism…" No one on earth is more banal than desi NYT writers." He also added a screenshot of the section.
Read more at: https://www.opindia.com/2023/01/simple-egg-curry-recipe-in-nyt-becomes-an-anti-modi-rant-columnist-chef-makes-it-about-bashing-pro-vegetarian-hindus/
Recommended for you