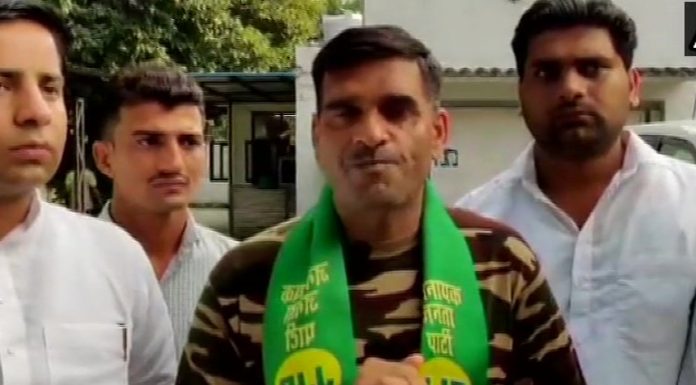 Photo courtesy: Opinion
In a good way, Tej Bahadur Yadav, once a BSF soldier gets a lifeline to contest elections. The former soldier posted videos on social media about poor quality being served to soldiers in his camp in J&K. And he had accused senior officers of selling rations for the soldiers, and in turn soldiers were being served poor quality. THIS IS A VERY SERIOUS ACCUSATION AND A COURAGEOUS ONE BY HIM. If soldiers who guard our borders don't get proper food, then how can they be an effective fighting force. Government employees are not supposed to talk their issues in public – okay. But if things (food in this case) got so bad forcing one to cross the line to go public, then situation could have been grave? Reportedly, the matter was investigated his complaint was false, but still some doubt remains.
Once sacked from service, only a few avenues to make a career remain as one is disgraced. So a chance to stand for election is a welcomed to any former soldier and their families. You get a 2nd chance.
Source: Opinion
Recommended for you