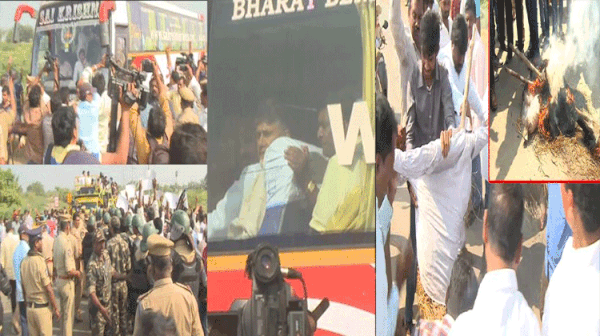 Photo courtesy: Sakshi Post
Distressed and annoyed farmers have attacked the vehicle of Chandrababu Naidu, throwing stones and slippers. Protesters moved towards the convoy of the Telugu Desam Party (TDP) chief with black placards and large size flex banners.
Annoyed farmers has hit and raised slogans because of doing nothing for the farmers in last five years of his tenure. Few TDP leaders were also travelling with Chandrababu Naidu who were attacked by the farmers of Amaravati Telangana.
Source: Sakshi Post
Recommended for you