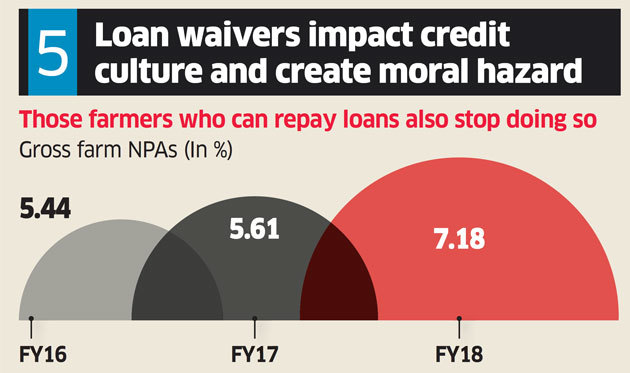 Photo courtesy: Economic Times
Indian Farmers are suffering from inflation due to the crisis simultaneously before the production of agriculture and after the production of the crops.
Death Toll in 2009 was the highest in the history in the five states that were declared as the farmer's suicide belt Maharashtra, Karnataka, Andhra Pradesh, Madhya Pradesh and Chhatisgarh. The death toll was of 17,368 farmers according to the National Crime Records Bureau (NCRB). In 2016 the death of farmers has dropped down to 9.77 per cent while by 2022 the government targets to double the income of farmers, the MSP for the Kharif crops will be 1.5 times of the cost of production.
Instead of focusing only to waiver loans decriminalizing in year 2019 which may turn up to unexpected results in future, it becomes important to provide them with the necessary wages and MSP of their products. Societies and banks should lower down their interests of the loans but returning back the principal becomes necessary.
Source: The Hindu
Recommended for you