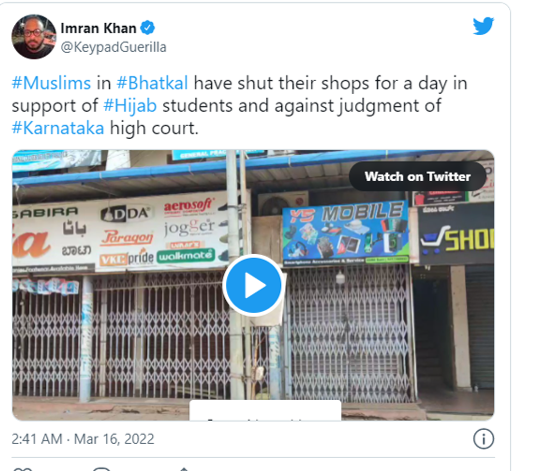 Photo courtesy: Hindu Jagruti
Karnataka police have lodged FIRs on activists of the Popular Front of India (PFI) including an advocate for allegedly attempting to force closure of shops and observe bandh against verdict of the Special Bench of the High Court on hijab issue, police said on Wednesday.
.
Read more at: https://www.hindujagruti.org/news/156925.html
.
Recommended for you