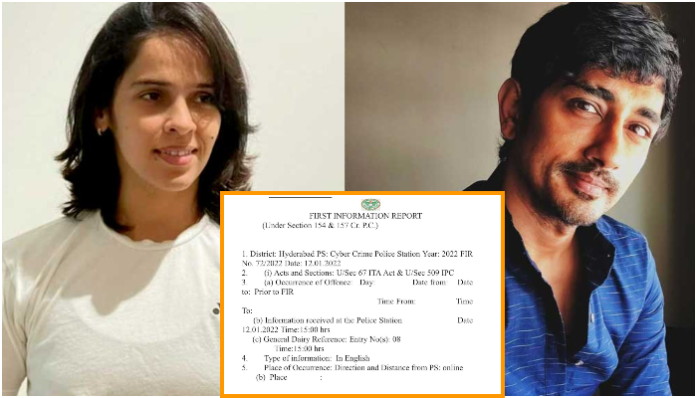 Photo courtesy: Opindia
Days after actor Siddharth courted controversy with his distasteful tweet about badminton champion Saina Nehwal, an FIR has been filed against him on a complaint filed by the Hindu Jana Shakti in Hyderabad. Actor Siddharth has been charged by Hyderabad Police station and the Cyber Crime City Police under the relevant sections of the Indian Penal Code and the IT Act.
.
Read more at: https://www.opindia.com/2022/01/fir-against-tamil-actor-siddharthfor-his-crass-comments-on-saina-nehwal/
.
Recommended for you