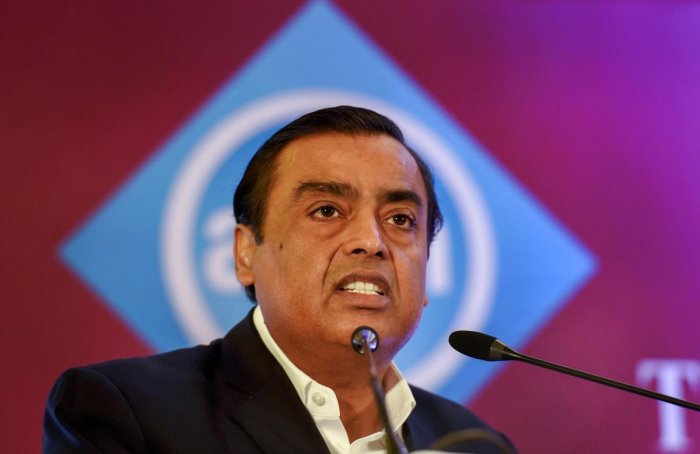 Photo courtesy: Deccan Herald
Till now winning the title of richest man of India, the "Forbes" recognition in the list of "Real Time Billionaires" has added Mukesh Ambani the chief of Reliance company to the 9th rank. He has a net worth of USD 60 billion, one of the richest man in the world. The top rank is hold by Amazon founder and Ceo Jeff Bezos.
The Reliance company on Thursday has become the only company of India that has hit the 10 lakh crore market. USD 113 billion worth has made CEO Jeff Bezos the topper among the richest man in the world.
Source:Deccan Herald
Recommended for you