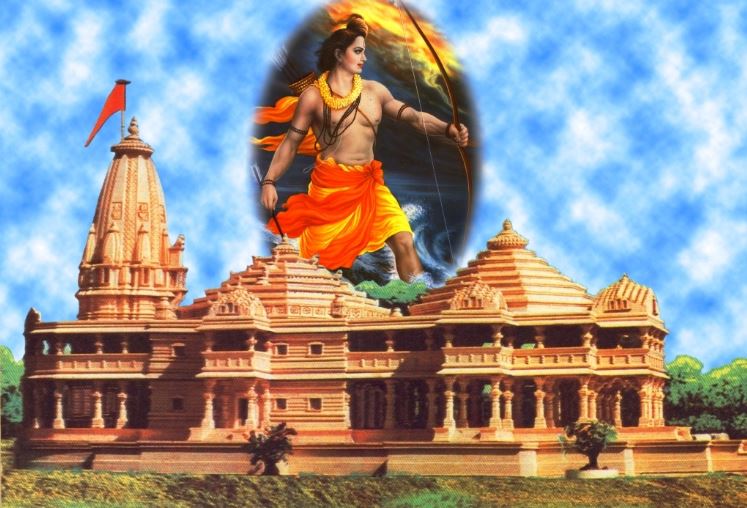 Photo courtesy: haribhakt
Ayodhya, the highly revered birth place of LORD SRI RAM THE GREAT, which was also a temple, was forcefully taken over a musjid was built in the 16th century. Why? The only reason is the mughal emperor Babur and his advisers wanted to punish Hindus and their beliefs. However, the Hindus never gave up. The fight to retake Ayodhya started right back then – 500 years ago. There were battles over 100 battles – including in 1800s, pre-independence, in 1949 when Sri Ram Lalla – the child incarnation of Lord Ram appeared under the central, the 1991 Babri Masjid agitiation and demolition when thousands of kar sevaks were shot dead by police under orders from UP government, and numerous legal battles in the present day modern court system.
Finally, the Supreme Court looknig at all facts and evidence which provided proof of temple which existed well before the masjid, various other proof to birth place of Sri Lord Ram ruled unanimously in favour of rebuilding the temple for Lord Sri Ram.
Source: Business-standard
Recommended for you