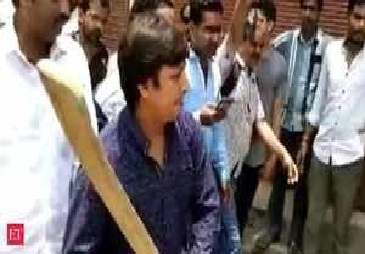 Photo courtesy: Economic Times
The elected local bodies have started assaulting public servants to stop the government servants to perform their duties. Threat to the law and order, as the political party leaders with high influence and backup do not care about any law and order.
Consecutively several incidence are taking place, in one with the brand patched of BJP party rushed with a bat in his hand to stop the municipal officer of Telangana. The officer was on duty to demolish an old dangerous building. A NHAI engineer was hold in Maharashtra and poured buckets of mud on him by a young Congress MLA.
Source: Economic Times
Recommended for you