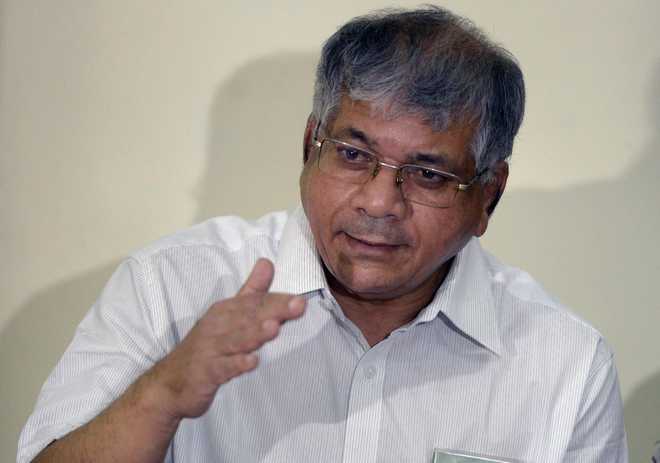 Photo courtesy: Tribune
Prakash Ambedkar grandson of Babasaheb Ambedkar will be contesting in Lok Sabha Elections 2019 from the Solapur and Akola constituencies of Maharashtra, a candidate from the Vanchit Bahujan Aghadi(VBA) with an alliance to the Bharip Mahasangh and AMIM of Asaduddin Owaisi.
In a recent meeting addressing to the people in a rally at Yavaymal District of Maharashtra mentioned that the Election Commission should be put behind the bars for at least two days if any political party is allowed to expel about the Pulwama Attack. The Dalit leader will be contesting for the 48 constituencies of Maharashtra.
Recommended for you