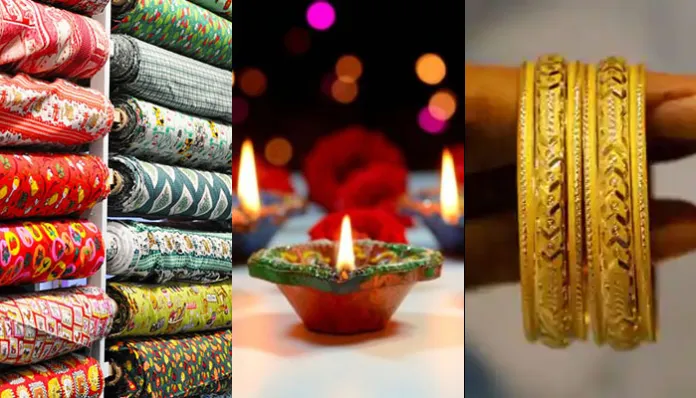 Photo courtesy: Opindia
Diwali 2021 brought broad smiles to the faces of business owners in Surat. The business in the textile, electronics, and jewellery sectors started to speed up at least two months before Diwali. According to Janak Dave, News18 Bureau Chief, in two months, the textile sector saw sales up to 13,000 crores.
.
Read more at: https://www.opindia.com/2021/11/gujarat-surat-diwali-festivals-jewellery-textiles/
.
Recommended for you