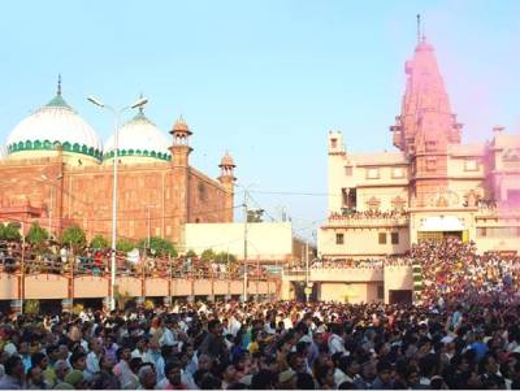 Photo courtesy: Hindu Jagruti
On Monday, the Allahabad High Court issued order allowing videography of the disputed structure at Krishna Janmabhoomi in Mathura on the lines of disputed structure 'Gyanvapi Masjid' at Kashi Vishwanath temple. A petition was filed in connection with the Mathura Janmabhoomi. A bench of Justice Piyush Agarwal issued the order.
A senior advocate will be appointed as commissioner and two advocates will be assistant commissioners for the videography. The survey report has to be submitted in 4 months' time.
Read more at: https://www.hindujagruti.org/news/168277.html
Recommended for you