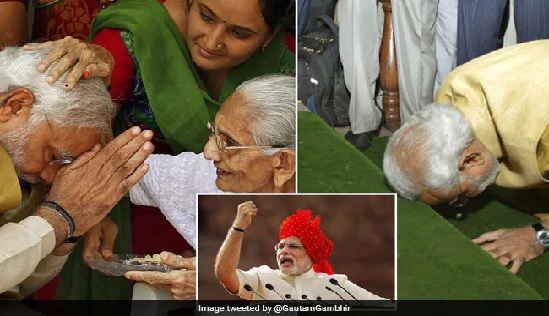 Photo courtesy: NDTV
Popular and determined BJP Leader, Prime of India Narendra Modi turns 69 today born in Gujarat. Wishes from different parts of India, it may be a common man or celebrity are showering, wishing for long life.
Tweets from Gautam Gambhir on his birthday, Ex-cricketer and debut on Lok Sabha election wished him describing the prime Minister of India "Narendra Modi" as an honor to the country. Narendra Modi seeks blessing from his mother on his birthday and Gujarat celebrates his day of birth.
Recommended for you