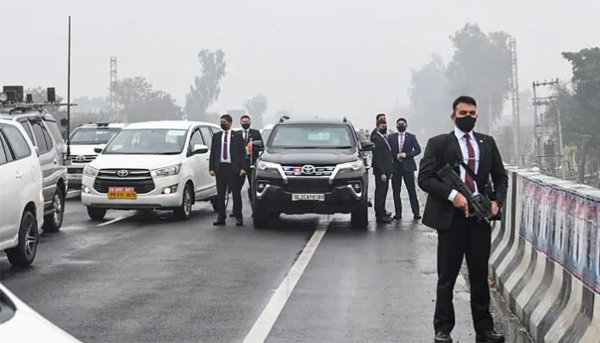 Photo courtesy: OpIndia
The Supreme Court ruled on Thursday that Ferozepur SSP Avneet Hans was responsible for Prime Minister Narendra Modi's security breach during his visit to Punjab on January 5 this year.
A bench led by Chief Justice of India (CJI) NV Ramana observed that the Ferozepur SSP "failed to discharge his duty" despite receiving information in advance that the Prime Minister will use the route. The apex court was perusing the report submitted by the independent panel led by Justice (retired) Indu Malhotra, appointed to probe PM's security breach in Ferozepur, Punjab.
Read more at: https://www.opindia.com/2022/08/sc-cji-holds-ferozpur-ssp-responsible-for-pm-modi-security-breach-in-punjab/
Recommended for you