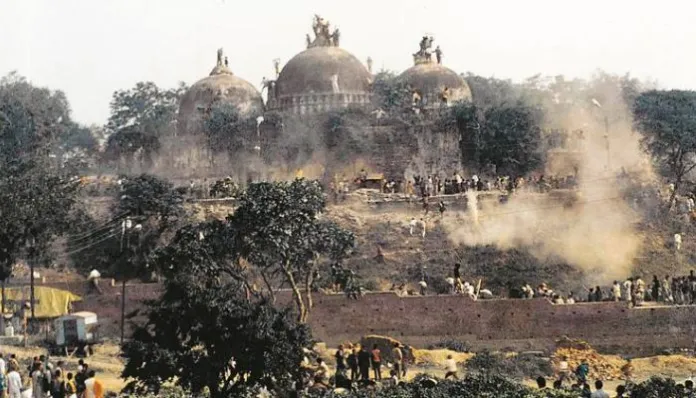 Photo courtesy: OpIndia
The destruction of temples and religious sites of other Faiths by aggressive Islamists has long been an unfortunate part of world history. In India, the Islamic invaders entered India and began the process of 'Islamisation' of the country nearly a thousand years ago.
The easiest way for them to achieve the set goal was by destroying the Hindu structures and prominent Hindu places of worship in India. As a result, the Babri Masjid was built in 1527 on the birthplace of Lord Ram under the rule of the Mughal emperor Babur.
Read more at: https://www.opindia.com/2022/12/5-mosques-that-were-built-after-demolishing-holy-shrines-of-other-religions/
Recommended for you