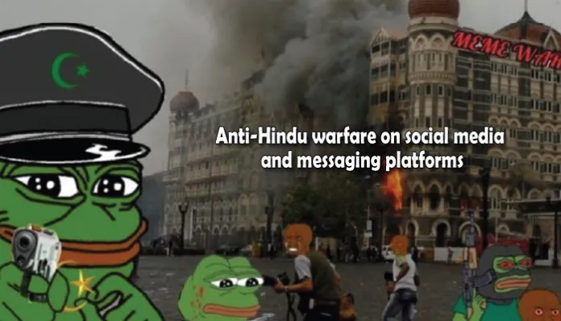 Photo courtesy: OpIndia
On July 13, the researchers at Network Contagion Lab at Rutgers University-New Brunswick (NC Lab) published a paper on the rise of Hinduphobia on social media and messaging platforms. The researchers found evidence of a sharp rise and evolving patterns of hate speech against Hindus on several platforms.
As per the paper titled "Anti-Hindu Disinformation: A Case Study of Hinduphobia on Social Media", multiple actors, including white supremacists, 4Chan and other extremists, are widely sharing genocidal Pepe memes against Hindus among Islamist web networks through messaging services such as Telegram and other platforms.
Read more at: https://www.opindia.com/2022/07/rutgers-research-says-hinduphobia-on-the-rise-anti-hindu-disinformation-social-media/
Recommended for you