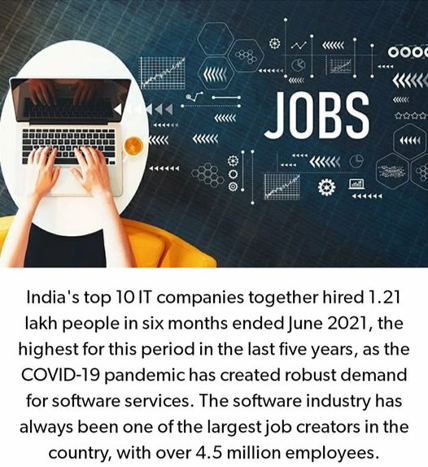 Photo courtesy: Facebook
India's top 10 IT companies together hired 1.21 lakh people in six months ended June 2021, the highest for this period in the last five years, as the COVID-19 pandemic has created robust demand for software services.
While the pandemic accelerated the digital shift, the momentum is here to stay, as some of India's largest companies such as TCS, Infosys and Wipro have guided double-digit revenue growth this year
.
Read more at: https://www.facebook.com/PMOIndiaReportCard
.
Recommended for you