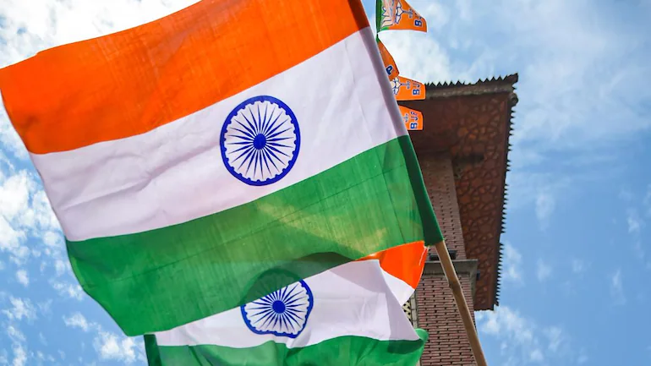 Photo courtesy: India Today
Unfazed by the Opposition's attacks, the government has intensified efforts to get more people to join its 'Har Ghar Tiranga'campaign (hoisting of flag in every home) from August 13 to 15 to mark Azadi Ka Amrit Mahotsav.
Sources in the government said that starting from August 1, around 500-750 top celebrities from different fields will start posting on social media platforms about their participation in the campaign and urge people to join in. Between August 13-15, these celebrities would post their pictures with a flag.
Read more at: https://www.indiatoday.in/india/story/how-centre-tweaked-flag-code-measures-ensure-har-ghar-tiranga-campaign-success-1980380-2022-07-27
Recommended for you