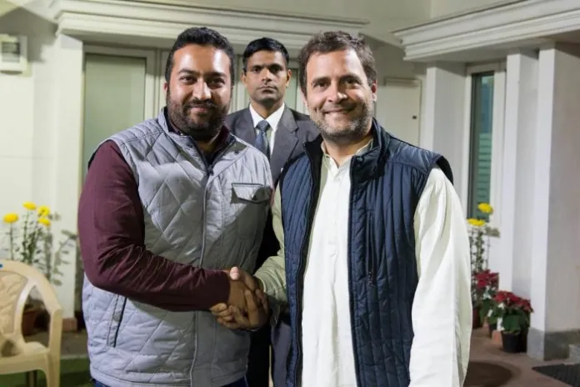 Photo courtesy: OpIndia
In April this year, the Congress party quietly appointed Fairoz Khan, a MeToo accused, as State Working President of Pradesh Youth Congress Jammu and Kashmir. Khan had quit as the president of the National Students' Union of India after sexual harassment accusations surfaced against him in 2018.
Congress President Sonia Gandhi and Rahul Gandhi approved the appointment of Fairoz Khan as the new State Working President of Youth Congress Jammu and Kashmir. This decision was announced on April 12, 2022, by Srinivas BV, National President of the Indian Youth Congress.
Read more at: https://www.opindia.com/2022/08/congress-fairoz-khan-metoo-accused-jammu-kashmir-youth-president/
Recommended for you